Let's break down the anatomy of Bentley® OpenCities™ Planner.
The Project Editor is cloud-software rich with features for building urban planning and infrastructure projects in real 3D worlds. Collaborate internally, use advanced planning tools, or publish projects to Public Views – targeting devices from large touch-tables to budget mobiles.
Terrain, Reality, & City Models
3D for Architecture & Engineering
Geospatial Data
Review & Dialogue
Export Tools
This is where your visions are realized. Use simple and advanced features to edit and customize models and geo-data directly in a live preview of the public interface. Edit maps, perform analytic tasks, customize the interface, co-operate, and publish.
Terrain, Reality, & City Models
Streaming capabilities support any size terrain, reality, & city model. Add, update, and manage your data in the cloud.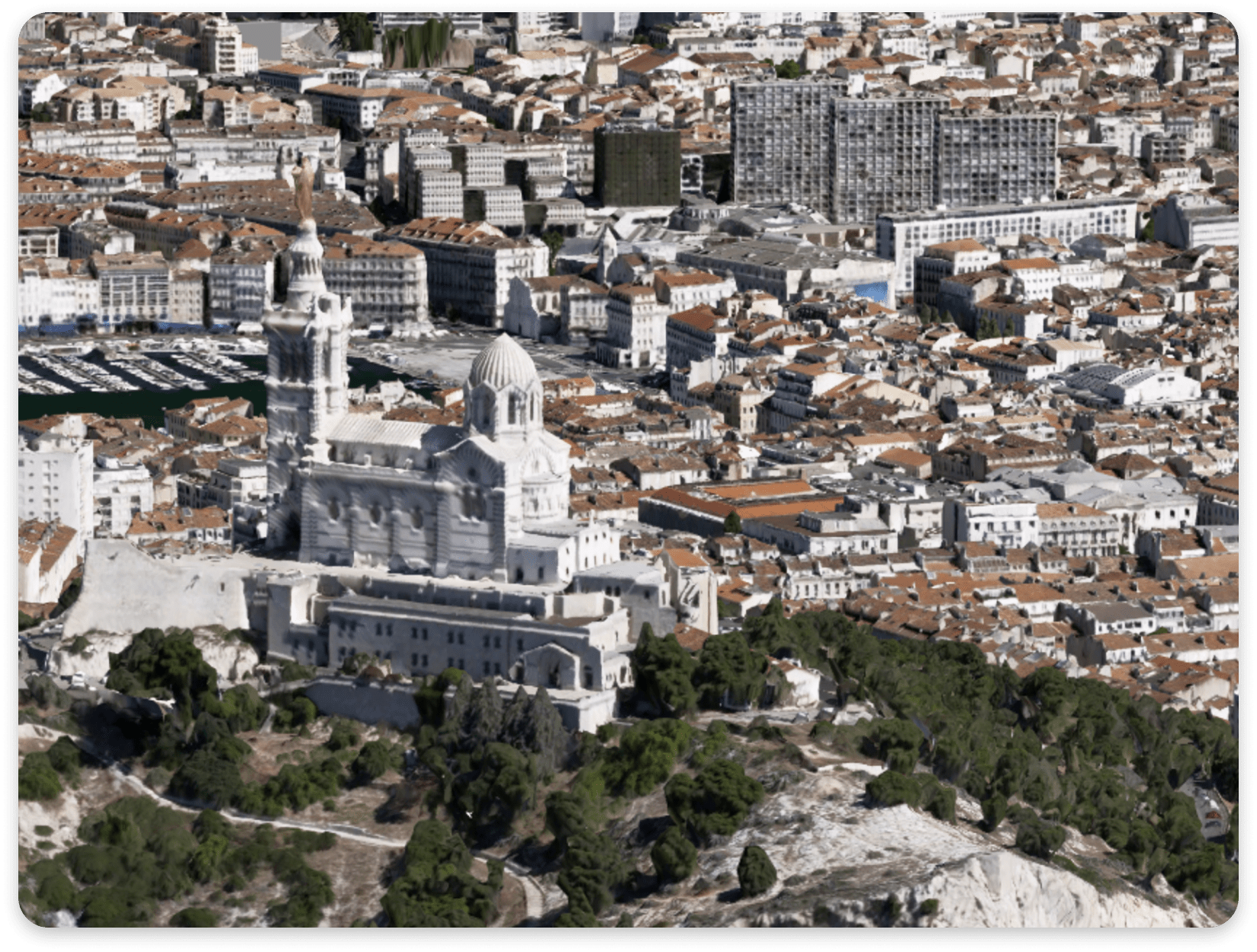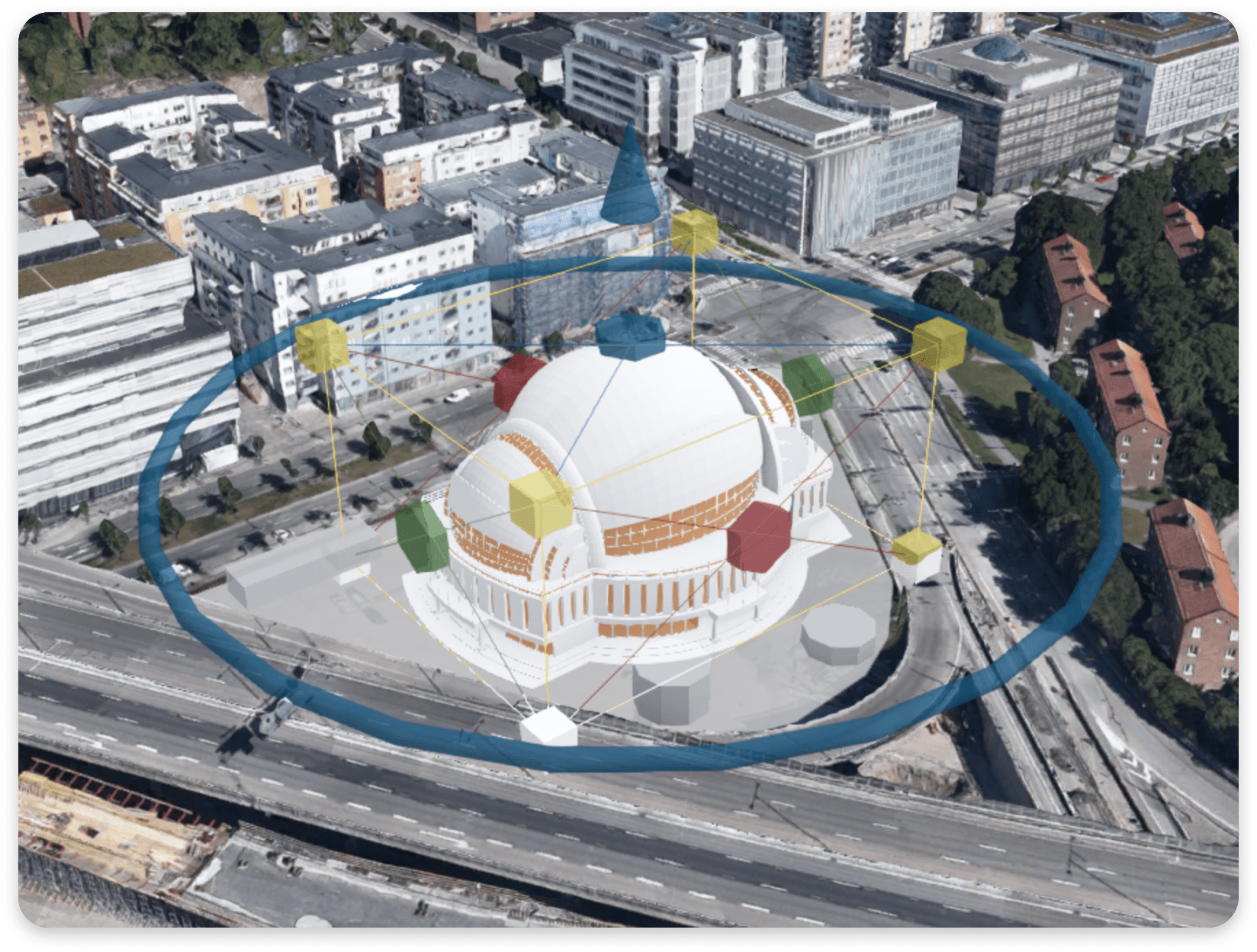 3D for Architecture & Engineering
Edit and display geo-referenced 3D Models in the virtual world and present customized design solutions.
Geospatial Data
Add points of interest, WMS, shape content, and even connect to a spatial database with assets.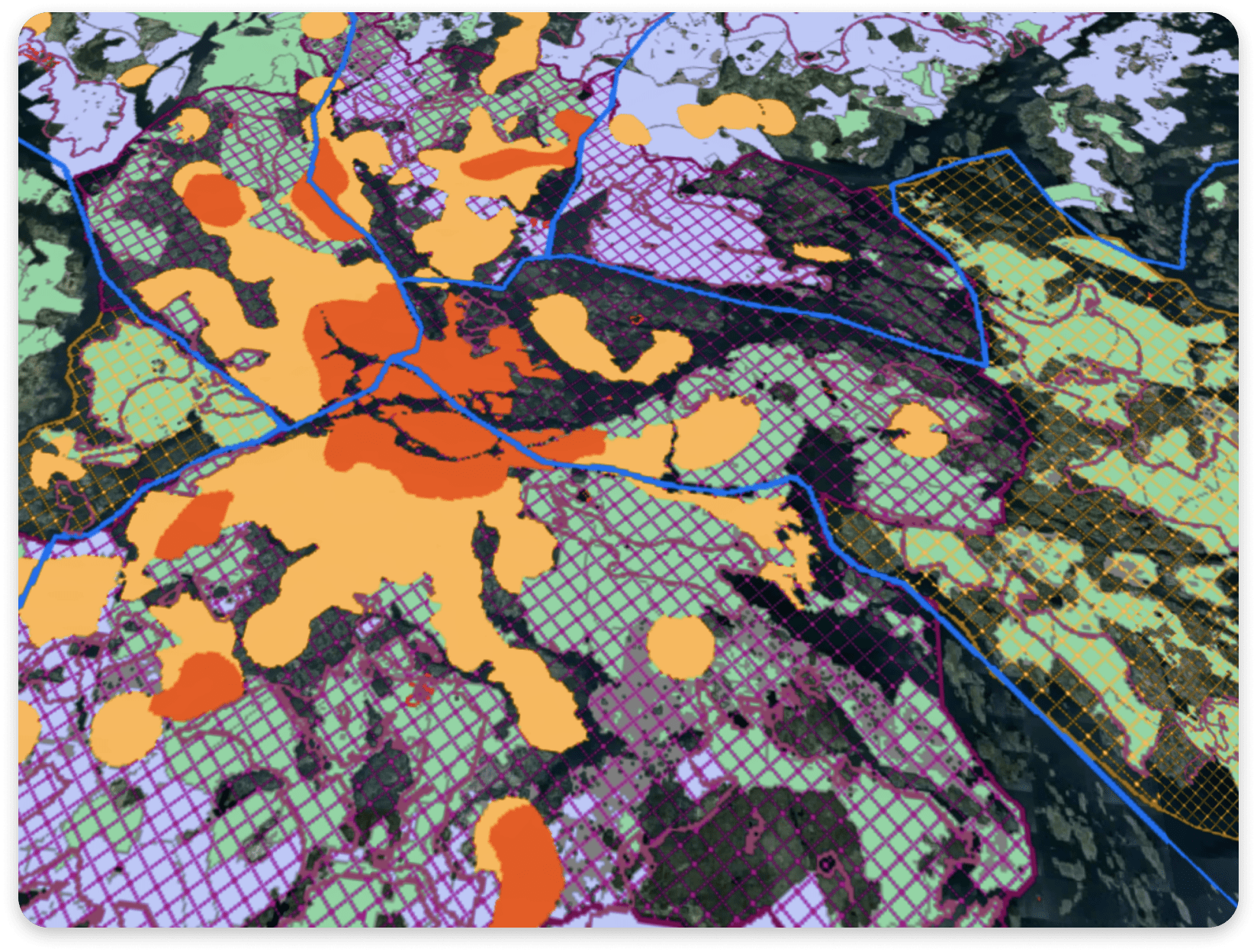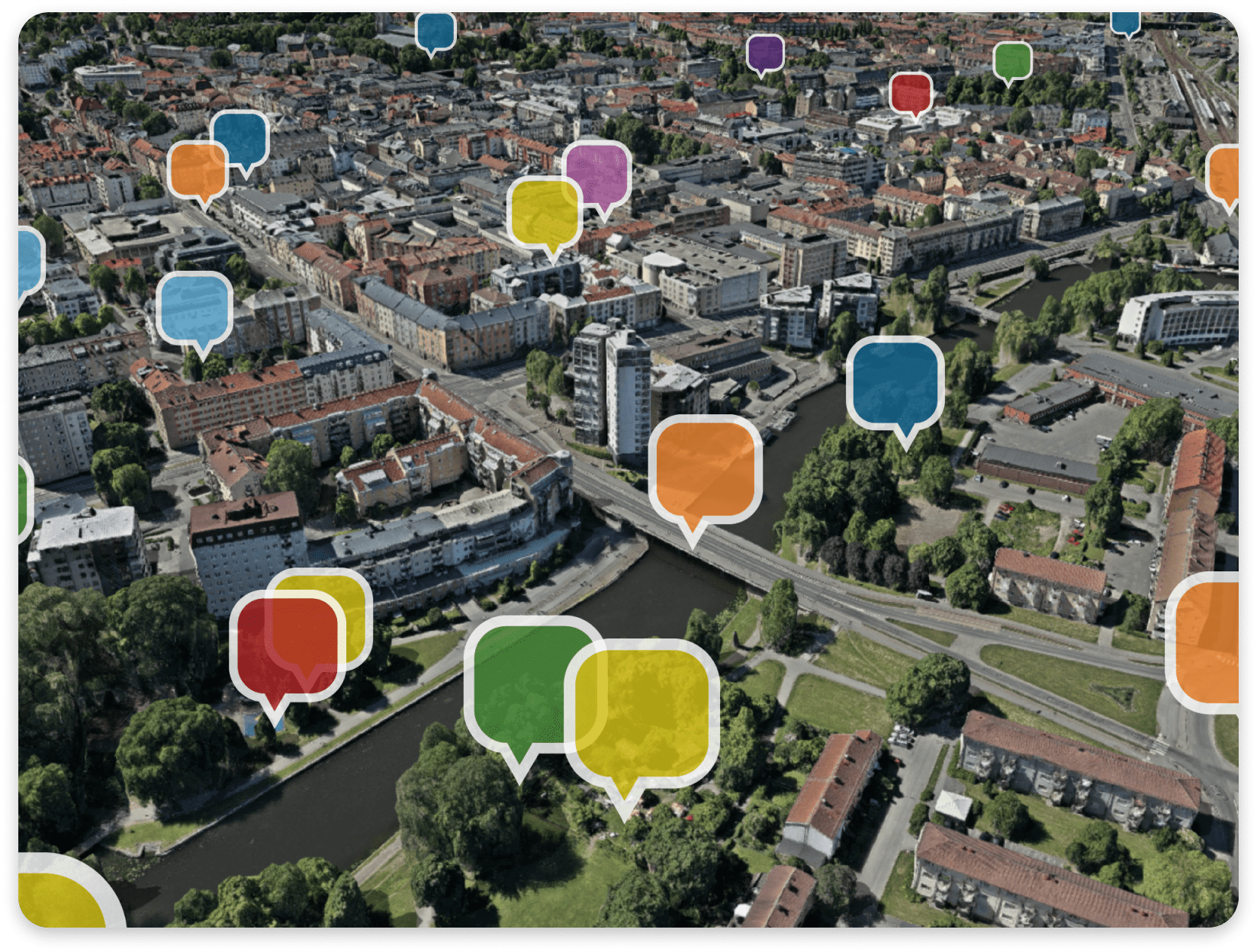 Review & Dialogue
Use interactive forms – including 3D drawing tools – to involve stakeholders in review processes and engage residents in urban planning.
Export Tools
Export 4K and 360° videos, high-resolution screenshots for print and digital, 360° panoramic scenes, areas of 3D data, and shadow reports.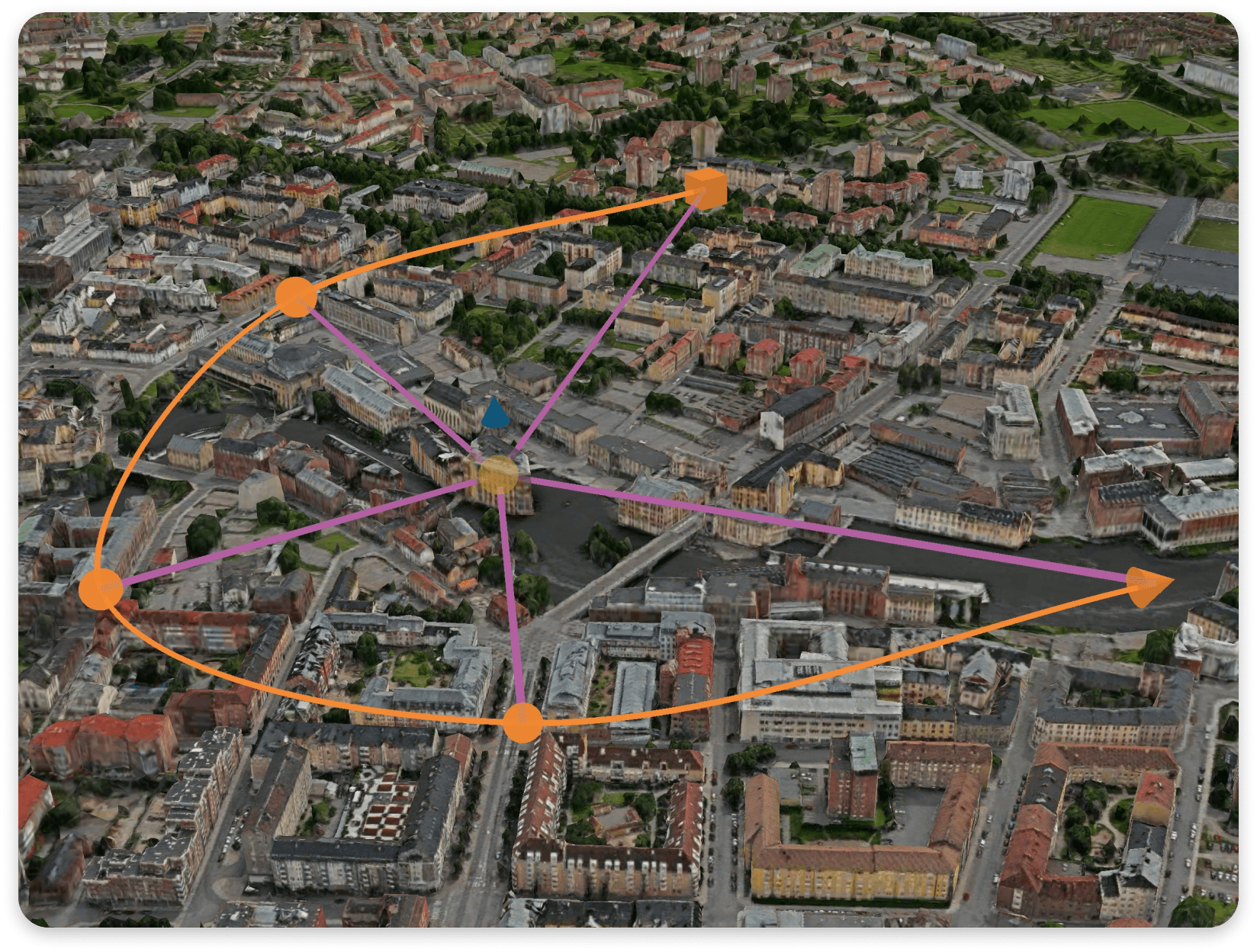 Once you've completed a project there are several ways to share it with external stakeholders or the public-at-large. Publishing options include standard web and mobile interfaces, a desktop application optimized for large-format touch-screens, and even virtual reality – a solution for every use case.
Publishing a standard website – any modern web browser can stream 3D projects directly to your audience, without need for plugins or downloads.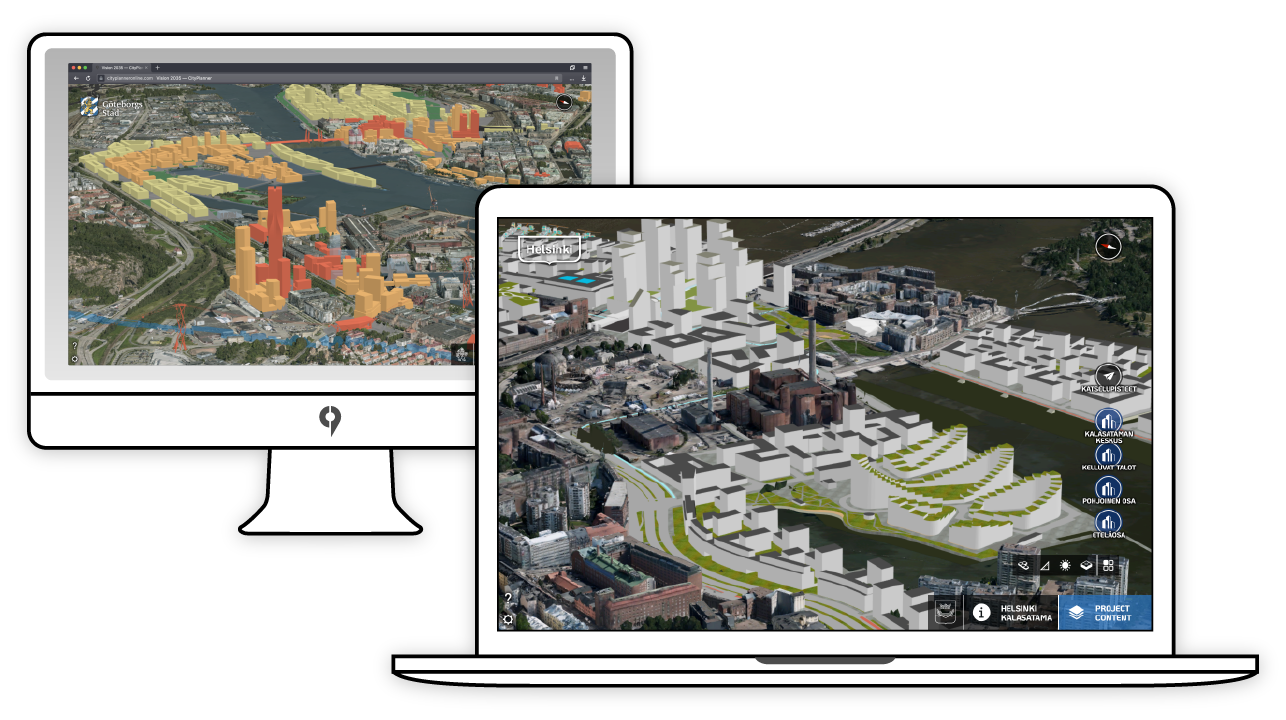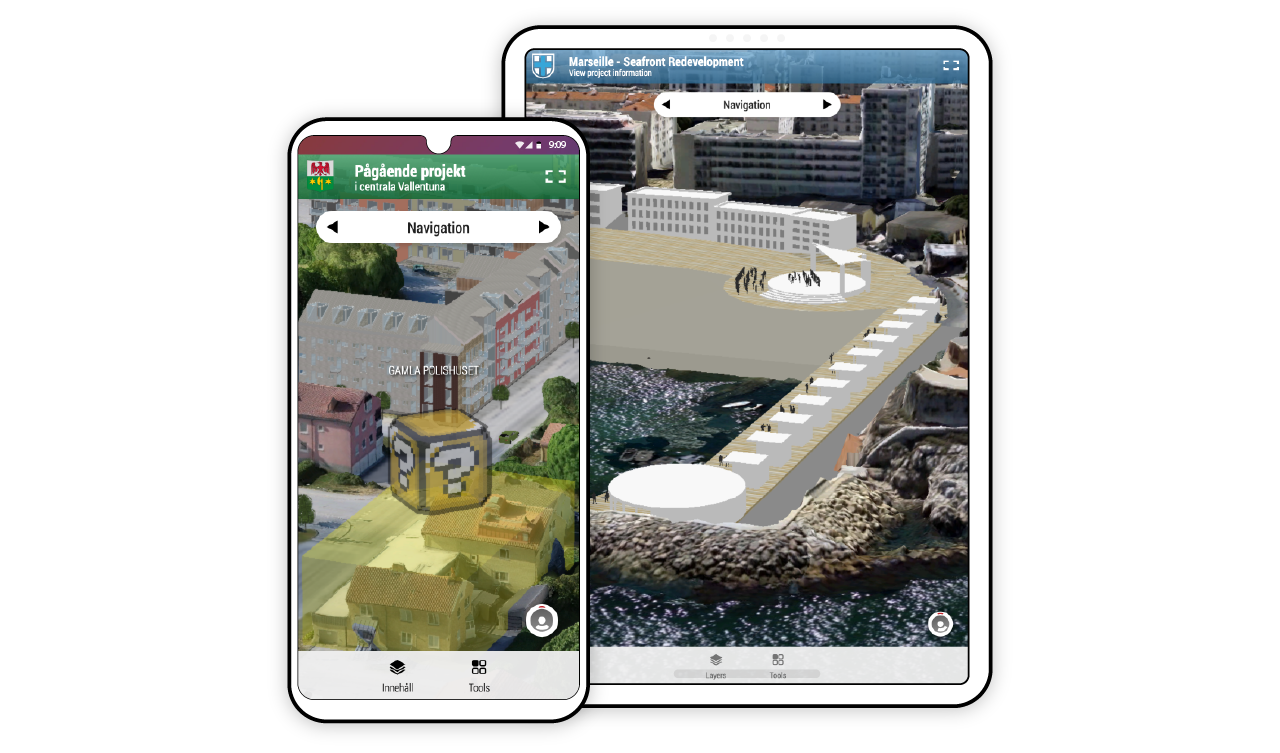 A dedicated mobile interface caters to a modern public. Optimize communication with the residents by designing projects mobile-first.
360° Panorama allows for targeting markets with data limits and lower end devices. It supports Google Cardboard for cost-effective virtual reality and allows administrators to develop on-the-rails 3D experiences.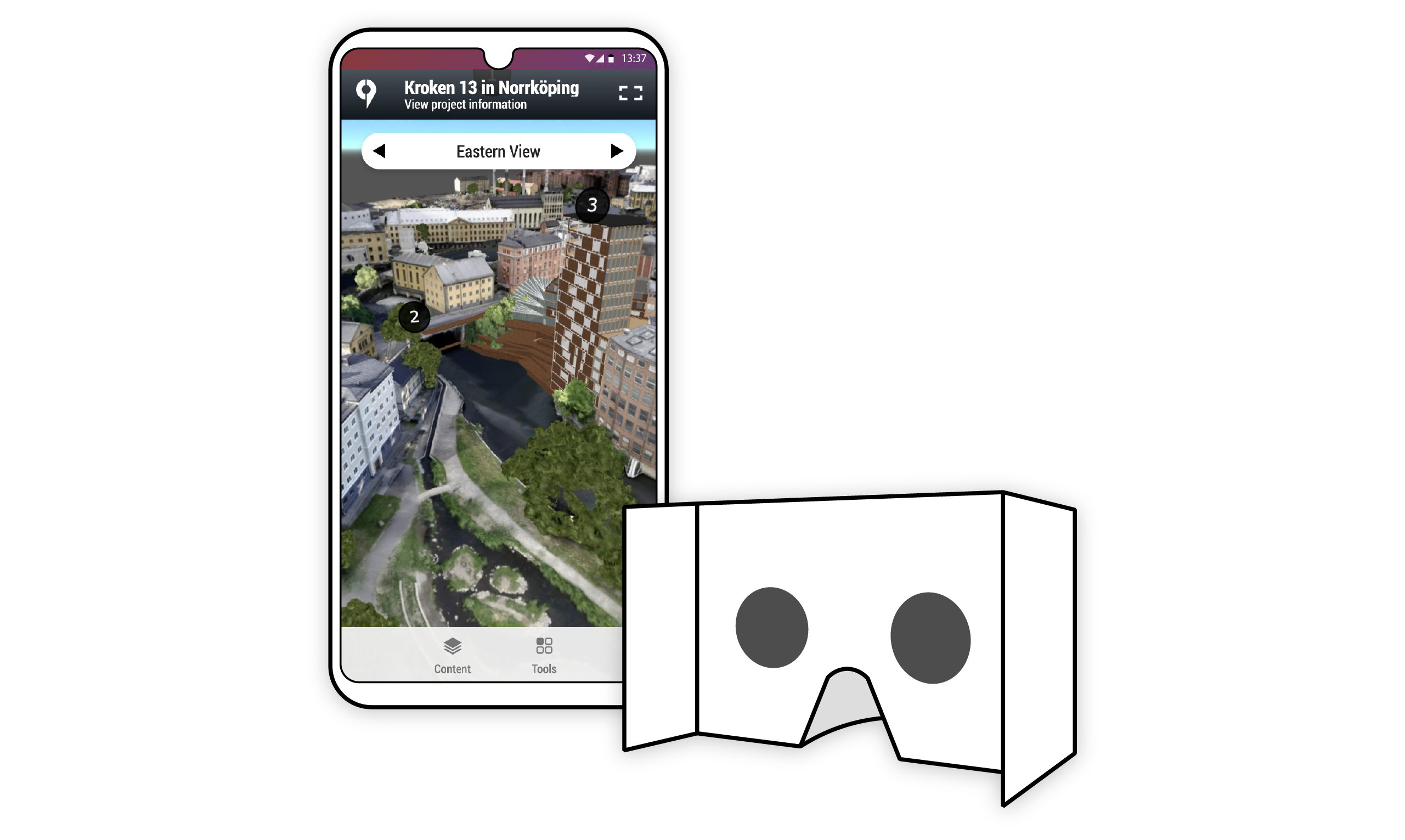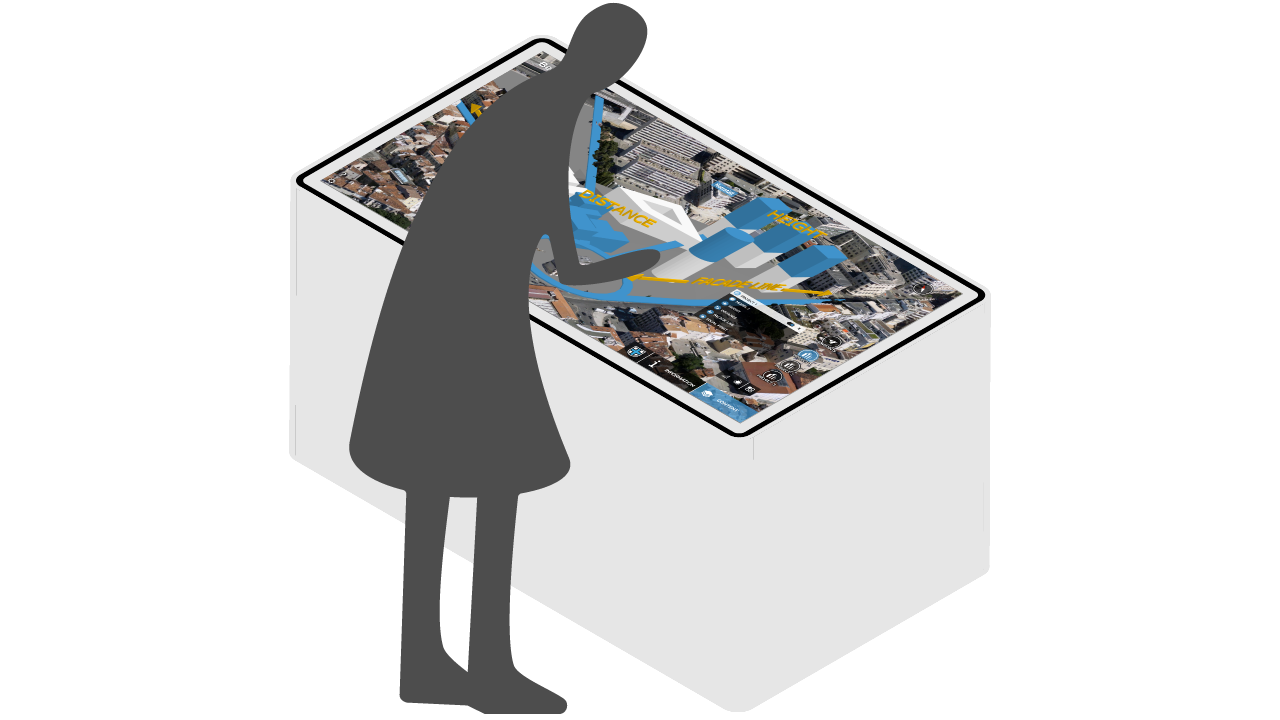 Showroom is a desktop application designed for exhibitions and touch-screens. Internet connectivity is not required, projects are downloaded to a local computer. High-end performance showcases your projects.
Virtual Reality – where the Real World meets the 3D World. Supporting HTC Vive and Oculus Rift, publish projects as fully immersive 3D experiences for internal planning and public exhibitions alike.

Reports & Analysis
Create Shadow Reports as a PDF or Images
Export Video in 4K and 360°
Export High-Resolution Screenshots for Print and Publicity
Export 360° Panorama Images
Export 3D Data from Massive City Models
Elevation Rendering Tool
Measure Distance, Height, and Area
Project Content Support
Global OpenStreetMap 3D Datasets
Lots of OpenStreetMap Styles, including Optional Terrain and Buildings
Import Vector Data, Draw on Terrain, Extrude to 3D Volumes from Selected Attributes
Add and Configure WMS Layers
Manipulate Terrain and Virtual Demolition of Existing Buildings
Embed Websites and Multimedia in Points of Interest & Detailed Information Windows
Add Custom Search Databases
Interactive Questionnaires
Build Highly Customizable Questionnaires
Crowdsource Urban Planning Ideas, Civic Problem Reporting, and More
Custom Questions with Multiple Choice & Single Option Response Support
Configure 3D Drawing Tools, Study Satisfaction, Request Attachments, Collect Demographics, and More
Export Responses as PDF, Shape, and Excel Files
Generate Automatic E-mail Notifications on Form Submissions
Organization
Connect Projects in a Unified View via Portals
Organize Content into Groups & Layers
Invite Team Members to View or Collaborate
Match Your Graphical Profile with Customizable Palettes, Logos, Icons, and Typography
Configurable User Roles with Different Access & Editing Privileges
Scalable Price Model, Suits All Organization Types
Showrooms & Virtual Reality
Desktop Application for Showrooms & Exhibitions
Full-Featured V.R. Experience in Massive City Models
Mobile V.R. with Cardboard
Content Always Synchronized Online
Technology
No Installations, Plugin-free – Just Use a Web Browser!
Cloud Service, Get Started Today